In The News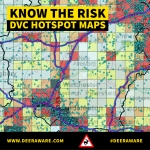 12/11/21 Deer Vehicle Collisions – Hotspot Maps for England and WalesDeer collisions are a high risk for drivers. It is estimated there could be up to 74,000 deer related traffic accidents in the UK each...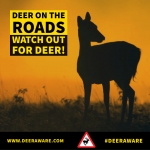 29/10/21 National Highways and the British Deer Society are warning drivers to be extra vigilant for deer on or near roads after the clocks go back this weekend.There is a substantial increase in deer vehicle...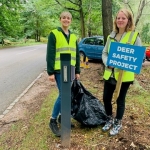 28/09/21 The Cannock Chase Deer Safety Project was set up 3 years ago to trial new technologies and methods used around the world to help prevent deer vehicle collisions. It is run by Robert Taylor from the...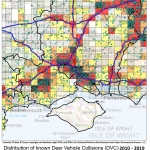 15/09/21 Many deer vehicle collisions are going unreported, which means we are only seeing a fraction of the incidents that occur. Currently, we estimated that ten years' worth of the data collected by DeerAware...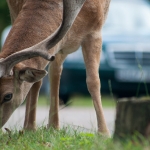 18/12/20 It has been a challenging year, but as we approach the end of 2020, Highways England and The British Deer Society (BDS) are urging drivers not to close the year with a deer vehicle collision. &nbsp...
04/10/19 Drivers are today being warned to look out for deer roaming on to the country's roads and posing risks to road users. The warning comes with more deer on the move during the rutting season.At this...