How You Can Help
Participation
We welcome reports from anyone who can provide accurate information. You can submit records directly which is the most efficient way of getting data to us.
As part of this project we have recruited a core network of data recorders including RSPCA and SSPCA Inspectors, Forest Enterprise Wildlife Rangers and other deer managers who often deal with incidents. If you regularly deal with injured or dead deer following collisions and would be willing to assist with this study please contact us to discuss the most convenient way in which you can contribute your records.
We are also working closely with organisations such as Police Forces, County Council Roads departments, Insurance Companies and our Partner organisations.
To raise awareness near you download and print our posters by selecting the images below: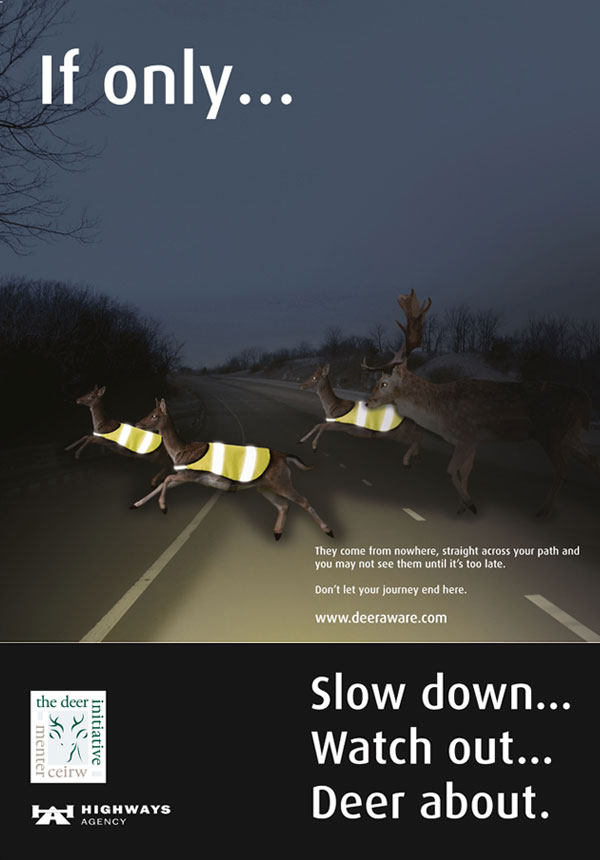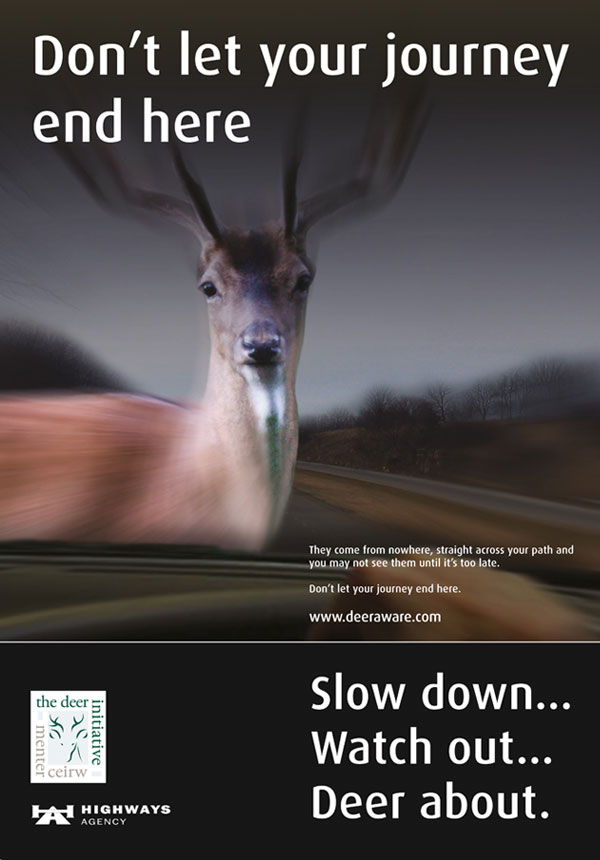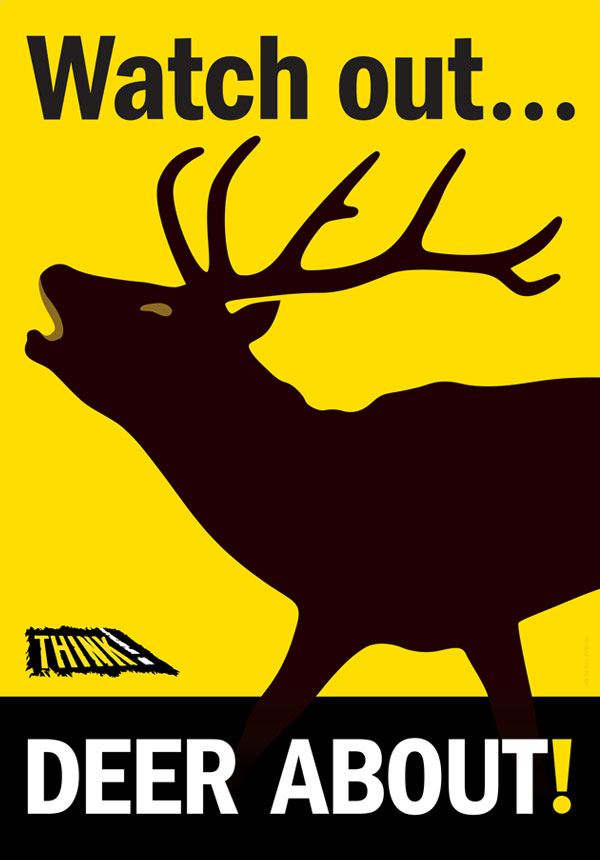 Insurance Companies
Information on insurance claims can potentially be one of the most extensive sources of nationally representative information.
We would very much like to hear also from Insurance companies to help up extent this important sample.
However - In order to gain as full a picture as possible of the extent of minor as well as major traffic accidents involving deer, we are in addition inviting input from any individual members of the public who have been involved in traffic accidents with deer.
Wild Boar
With increasing numbers of wild boar roaming the English countryside, any traffic collisions with wild boar can also be reported to us. More information about wild boar can be found at www.wild-boar.org.uk
How to deal with a roadside incident
Advice for deer managers/vets/police and others who are called to deal with injured deer at the roadside may be found on our Safety Advice page.